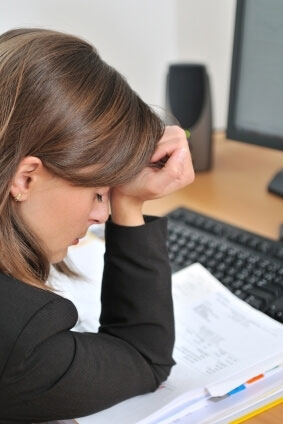 7 Tips To Eliminate a Headache
Headaches can affect a person's day; it is tension in the neck, head or scalp. It is an uncomfortable pain which affects people due to various reasons. Headaches can be caused by eye strain, over exhaustion, fatigue, alcohol, cold, flu and other factors. Headaches are not enjoyable therefore here are 7 tips on how to get rid of a headache.
Drink a glass of water. The most basic thing a person with a headache can do is drink a glass of water. Dehydration can cause various health problems and headaches are one of them.
Take a nap and relax. Stress is a huge factor which contributes to headaches. When you're feeling a headache coming on, just take time to relax and enjoy the day. Taking a nap often helps to release the stress you may have been feeling so you can wake up headache free.
Take a hot shower. Often headaches are caused by tension in your back and neck muscles. Therefore, a nice, hot shower loosens the muscles and allows the blood to flow better.
Ice or heat pack. As noted, a lot of headaches are caused by tension in the back and neck muscles therefore, placing an ice pack for 5 to 10 minutes on the back of your neck can reduce any inflammation and numb the pain. As for the heat pack, when it is applied to the back of the neck it, is able to loosen the muscles and reduce your headache.
Deep Massage. A firm message on your head, face, and neck can ease the tension and stress which is the main cause of headaches.
Aromatherapy. This natural home remedy is a great way to eliminate headaches at two levels. It eliminates the headache at the emotional level since the scent calms the senses and sends sensory pleasure. It also works at the physical level by rebalancing the nervous system and relaxing the muscles. Here are a list of different types of essential oils which can alleviate a headache:

Frankincense and lavender

Medication options. There are several prescription medications which are available to treat your headaches such as Maxalt, Amerge, Axert and Frova. You should see your doctor in order to ensure these medications are right for you. Lemons are an all natural cure for headaches. You can add lemon juice to your water or tea or also grind the lemon peel into a paste and rub it on your forehead to ease pain.