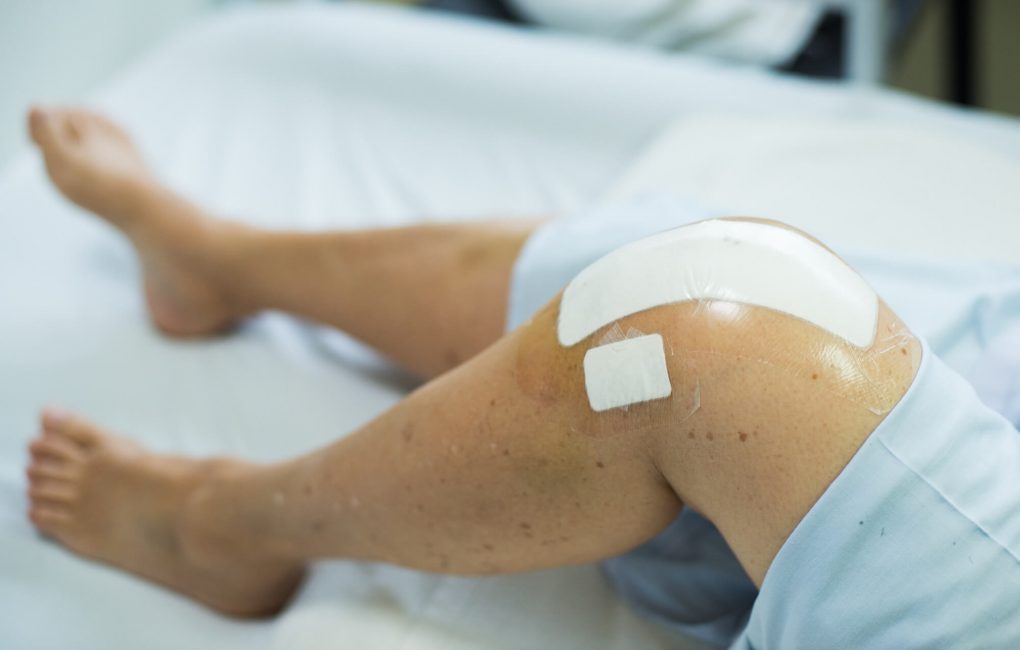 A Guide to Blood Clot Prevention after Knee Surgery
Are you scheduled for knee surgery? If so, read on to learn how you can reduce your risk of getting a blood clot!
After knee surgery, you have an increased chance of developing blood clots. The most common of them is a Deep Vein Thrombosis (DVT) near your thigh or calf. Without proper care, a DVT can progress to other types of blood clots, including a pulmonary embolism, which can be fatal. Studies show that over 60,000 Americans pass away every year because of severe blood clots.
Preventing blood clots is part of the healing process. You should always take extra steps to prevent and treat blood clots. Check out our guide to blood clot prevention after knee surgery.
Follow Your Doctor's Instructions
When given a prescription, always follow it. This will continue during your post-op hospital stay and beyond. Your doctor will tell you how often you can take your medicine and at what times of the day. They may recommend medicine to relieve your pain and reduce the risks of infection. It is also very likely that they will prescribe you a blood thinner, which will reduce your risk of developing blood clots while you are recovering from your operation.
Once you are out of the hospital, you should continue to take the medicine that your doctor has provided you, as well as follow the instructions from the rest of your care team. Beyond just prescribing medicine, they will also guide you through a variety of recommended movements, which should be done at regular intervals.
Physical Exercise and Therapy
Regular exercise is crucial to rehabilitate your legs. This will also help you prevent yourself from developing any blood clots.
After knee surgery, patients often have a physical therapist to guide them through the physical rehab. Your physical therapist will come up with a routine of exercises to strengthen your knee.
If you had a knee replacement, the doctor would use a continuous passive motion machine. This device will help to slowly get your knee(s) moving while keeping your heartbeat down.
Mechanical Therapy
Undergoing mechanical therapy helps you cope with the after-effects of the surgery. It uses graduated compression stockings, which are very tight socks that go from ankle to leg.
These pneumatic devices help reduce the risk of blood clots by keeping your blood circulating throughout your legs. Your doctor may ask for you to wear one if you're dealing with blood clotting.
Graduated compression stockings prevent blood from pooling in your legs. This helps reduce the chances of developing a blood clot.
Blood Clotting Symptoms to Look For
During your recovery from knee replacement surgery, you should always be wary of blood clots. Blood clotting can happen at any time and are often unexpected, so it is important to know the signs and symptoms to watch out for and know when to seek medical attention
The most common blood type of blood clot after knee surgery is a DVT. The symptoms associated with DVTs consist of swelling, pain, tenderness, and redness in the affected leg. If you think you may have developed a DVT, it is important to visit your doctor, because if left alone, these blood clots can progress to a pulmonary embolism.
Pulmonary embolisms are blood clots that travel to the lungs. Their symptoms consist of difficulty breathing, coughing up blood and chest or back pain. If you develop any of these symptoms, you should visit the nearest emergency room as soon as possible because pulmonary embolisms can be fatal.
Take Anti-Clotting Medicine
Anti-clotting medicines are what most patients use to prevent and treat blood clots. This class of drugs is also known as a blood thinner. You will likely get a prescription for a blood thinner from your doctor when you are discharged from the hospital after your knee surgery.
Knee replacement patients start taking anti-clotting medicine the day after surgery. This continues throughout their hospital stay and into at-home rehabilitation.
There are many types of blood thinners available, and the type your doctor chooses for you will depend on a variety of factors. The following is a list of several different drugs that fall into the anti-clotting medicine category:
Ensure to consult your doctor first before taking any of the aforementioned medication. Your doctor will help you review the possible side effects and may recommend other treatment options.
Eat a Healthy Diet
During your recovery, it's preferred that you eat a healthy, balanced diet. Ensure to eat lots of protein, calcium, and vitamin D. This will help give you the energy that you need for your recovery.
Keep in mind what exactly you are choosing to eat. It's recommended to avoid Vitamin K-rich foods, as Vitamin K enhances blood clotting, which is something you want to avoid in the weeks after knee replacement surgery. Vitamin K-rich foods include dark leafy veggies, such as broccoli, Brussel sprouts, kale, and cauliflower. You can still eat these vegetables if you are used to having them, just make sure not to overdo it!
That being said, if you are taking Coumadin or Lovenox, you should avoid these Vitamin K-rich foods altogether, because they can interfere with the drug, making it less effective at preventing blood clots. If you have questions, remember to ask your doctor or a dietician.
Stay Hydrated
Dehydration can make the blood thicken and clot. That's why you must drink the required glasses of water per day. It may seem like a minor factor in your recovery, but it will keep you active the whole day.
Always carry a water bottle with you. You can also stay hydrated by eating juicy foods such as fruits and vegetables. Avoid drinking too many alcoholic or sugary beverages.
As a precaution, it's best to check with your doctor about the right amount of water you drink. It will enable you to know more if you're a diuretic or on a fluid restriction.
Getting Enough Rest
After the surgery, don't forget to get some rest. Working immediately may strain your surgical wounds, causing them to bleed. This is by far the easiest thing you can do for blood clot prevention.
How to Prevent Blood Clotting After Knee Surgery
After knee surgery, your doctor should immediately let you know if there are problems. Sometimes it can be blood clotting that can become a greater risk when left alone. Get yourself checked, and always keep yourself healthy.
We hope this guide helped prevent blood clotting after knee surgery. Looking for the best medication to prevent blood clotting after knee prevention surgery? Contact us today and find the best medication for your recovery.