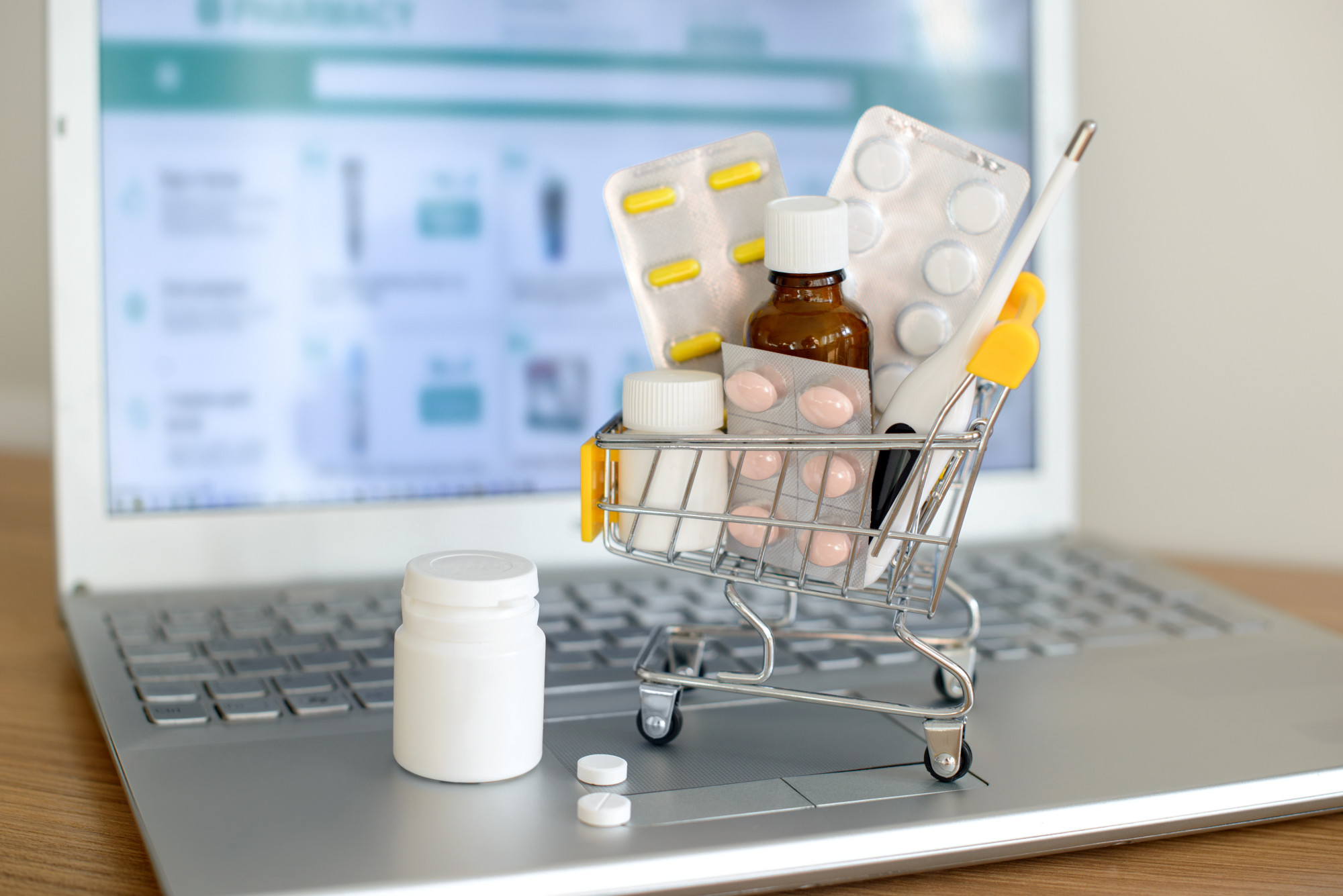 Buying Medications Online: 9 Tips to Do it Safely
Have you been going to the local pharmacy to buy your medications? Are you interested in an alternative that saves time and money?  If so, then you should consider buying medications online from your favorite store or a new one.
That being said, the digital world comes with its share of safety concerns, and a wrong move can make it harder to obtain your medicine. However, you can rest assured that with our medical knowledge, you will be able to purchase your medications through the internet without a hitch.
Here are nine tips for buying medications online safely.
1. Check Certifications
When you order medication online, it helps to be aware of the qualifications of the people you are ordering from. Whatever company you rely on for medicine should have the necessary certifications to show that they have the background needed to treat your specific problem.
Not only does a reliable pharmacy make it easy for you to learn about them, but they put the same effort into getting to know you. We, for example, require that patients have spoken to their doctors and with a valid prescription before allowing them to order our medicine.
2. Be Cautious About Bargains
Are you looking for an online pharmacy that offers ways to save money on your purchases, especially when you're low on cash? If so, you should be careful about special deals that these companies offer online, as the cheapest deal isn't always the best.
When companies sell cheaper versions of the medications you are used to buying, then these options may not work as well as more expensive alternatives. This could mean more money coming out of your pockets for extra drugs.
3. Choose Pharmacies that Require Prescriptions
Order medicine online from pharmacies that require important information from your doctor or other licensed professional that you normally go to. One example is the prescription, as this shows that the company cares about what you normally take to fix issues so that they can do the same.
When buying medications online from companies that don't ask for a prescription, you have a better chance of getting the wrong medicine. Those that do ask, however, decrease your chances of having more health issues to deal with.
4. Check Out Privacy Policies
Another way that you can find a safe way to buy prescription drugs online is by looking at the privacy policy of companies you are interested in. The right policy is easy to read and makes the company's intents and desire to keep your data safe clear.
The only way that the company should be able to sell your personal information is through an agreement that you approve of. This will help you have an easier time preserving not only your health but your finances and personal information, as well.
5. Secure Personal Data
Are you considering buying medications online from a pharmacy that you're not as familiar with as those in your neighborhood? In this case, you should avoid sharing any personal information, such as your credit card data, social security number, or previous medical history.
The safest bet here is to buy online from companies that you already go to or know have a reputation of trustful service. The more personal data you keep to yourself, the easier it will be for you to avoid scams and your data being stolen from either the company or hackers due to an unsecured website.
6. Look at Reviews
Even if the companies you are considering buying from explain their history and qualifications in great detail, it helps to have a second opinion. Check on their website for testimonials of their products and services so that you don't get taken advantage of.
You can check for reviews on the pharmacy's website or look up their company on Google, Bing, and other search engines. See what customers have to say about how the medications perform, as well as the advice the company gives for handling their issues throughout the day.
7. Check Out their Ingredients
One way that you can tell if a pharmacy is providing the right medication online is through the ingredients of their drugs. Your medicine may not work if there is a low amount of helpful ingredients or if it features ingredients that can make your problem worse.
Look at the company's product listings on their site to see all of the components of their medicine. If the company provides little to no ingredient information, then leave for one that does so that you know what kind of problems they handle and if it's right for you.
8. Look for Pharmacy Domains
Another way that a pharmacy's website can show if you are dealing with a legitimate business is through the company's domain. Sites that have been verified by the National Association of Boards of Pharmacy (NABP) will show their pharmacies' domains at the end of the web address.
While companies can easily forge a logo, they can't do so with a domain because of the approval of the NABP. Keep searching until you find a company that shows the pharmacy domain so that you can enjoy easy access to medications.
9. Verify Their Location
While buying your drugs online will save you the trouble of driving to a physical store, knowing that they have an office provides a sense of legitimacy. This also comes in handy if you are short on time and can't wait for a delivery that will take a day or two to complete.
Check the pharmacy's site for a physical address, or call the company to verify where their offices are located. If you can't find this information from the site or their staff, then switch to one that not only shows the address but also a picture of the store to ensure reliable service.
Our Take on Buying Medications Online
Buying medications online comes with its challenges, such as finding a lack of data about the company or being asked for certain information. However, our tips ensure that you find a dependable service.
Keep your personal data safe from potential scammers, and get as much information about the company from its staff and people it has helped. With these moves, you will be able to save time and money on improving your health.
For more pharmaceutical expertise, check out our guides so that you can cure your illnesses and enjoy a happy, healthy life.