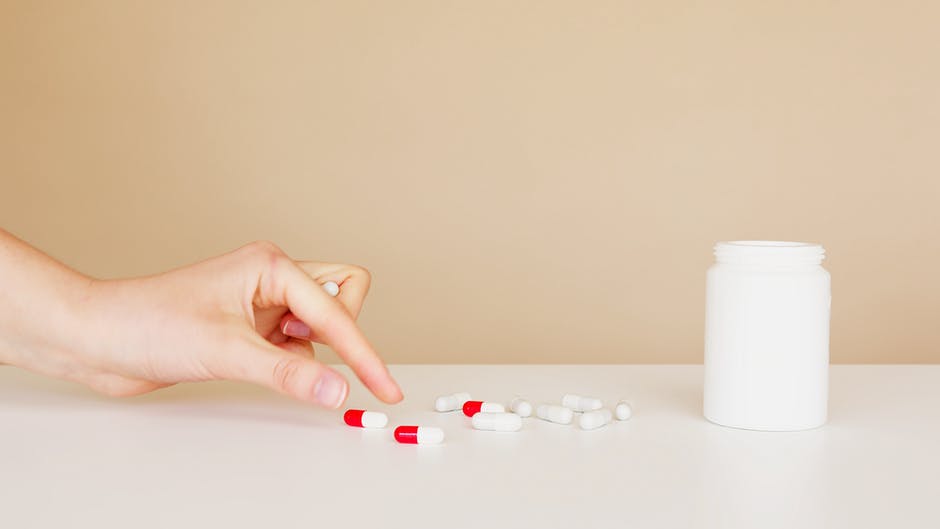 Medication Compliance During COVID-19: Don't Forget to Take Your Meds!
COVID-19 has changed the entire world and our daily lives have all been affected. However, wearing masks and social distancing is just one way COVID-19 has changed people's lives. People that need to take medication every day are going through a different and stressful experience. How can you manage medication compliance in a pandemic-wracked world? Getting refills from doctors can be difficult if you need to get new prescriptions each time. Simply getting to the pharmacy can be dangerous for people with chronic conditions. Luckily, there is a way for people to ensure that they stay on schedule with their important medications. Keep reading to learn more about why medication adherence is important and how patients can do more to ensure that they're up to date with their important doses.
The Importance of Medication Compliance
When you take a daily dose of medication it's easy to forget about why it's important. Medicine may be a part of your daily routine, but that doesn't make it any less important.
Keeping a strict schedule with your medication can lead to better outcomes for patients and doctors. When you adhere to a strict medication schedule it's easier for doctors to see how effective their treatments are.
Forgetting to take a dose could decrease the effectiveness of certain treatments. It can also lead to side effects and other problems as time goes on.
Taking your medicine at the same time each day can also make it easier for you to remember to take it. Your daily schedule can change if you're traveling or doing something out of the ordinary. Building the habit that you have to have your medication at a certain time makes it easier to remember when you're doing something different in your routine.
Tips for Taking Medicine on Schedule
Taking your medicine on time is important for both doctors and patients. However, settling into that predictable groove can be difficult.
If you struggle to keep a reliable schedule for your medication doses, you're in luck! If you follow our tips around medication adherence, you'll be sure to form a dosage schedule you'll be able to keep.
Switch to Online Pharmacies
Are you concerned about getting your medication on time? Do you worry about having to physically go to the pharmacy to get your prescription refilled?
Switching to online pharmacies may the best way for you to meet your medication needs during the pandemic.
When you order medications online and receive them in the mail you have more control over when you receive your next refill. If you plan your next order correctly you won't have to worry about missing a dose.
It's also important to note that some online pharmacies may offer discounts to people that order in bulk. You could save money and ensure that you get your meds on time, which will really help with medication compliance.
Talk To Providers
Are you worried about having access to medication during the pandemic? If so, the best thing you can do is talk to your doctors or your insurance providers.
Some insurance providers have relaxed their rules around medication coverage, doctor visits, and prescription renewal in response to the pandemic. You may find that you're able to order larger quantities of your medication or that you're able to use telemedicine services to get renewals.
It's always a good idea to talk to your doctors about any medical concerns you may have, especially if  you are finding it hard maintain medication compliance. They may switch you to a different more readily available version of your medicine, or recommend that you receive more doses when you renew your prescription.
Educate Yourself
Do you feel queasy after you take your medicine? Learning more about the side effects and best way to take the medicine may show you that you should be taking it on a full stomach.
Are you taking medication to treat more than one ailment? Reading more about the medicine you're taking may show that your new medication has the potential to negatively interact with old treatments you're taking.
If you want to ensure that you take your medication on a strict schedule, consider taking a little time to learn more about the medicines you're taking.
Learning more about a medication you take every day can do a lot to improve your overall treatment. You'll learn the most effective ways to take medicine and can easily have follow-up questions for your doctor in case you want to learn more about how to get the most out of your medicine.
Keep Track of Your Medicine
One of the downsides of a routine is how easy it can be to assume you've done something simply because you're used to doing it. This is why we recommend that people that take daily medications keep some kind of record of their doses.
Keeping a record of your doses can make it easier to stay on track with your medicine. Having a record of times you've taken your medicine gives your doctor a sense of your medication compliance, which can also help your doctors when they plan out your treatments.
People that want to start keeping track of their medicines have a lot of options. There are some specialty apps you can use to keep track of when you take medicine. If you want to keep things simple, making a spreadsheet or by marking on your calendar when you take medicine can be helpful.
Nearly everyone carries around a smartphone or cell phone that can send you alerts. Set one daily so you can ensure that you don't miss a dose even when you're on the go.
Find Important Medications Today
Medication compliance is important for each person that takes medicine. Keeping a strict schedule makes it easier for patients to get the most out of their medicine and for doctors to recommend the best treatments possible. However, medication compliance is only possible if patients have access to the medicine they need. That's why we offer as many medication and ordering options as possible for our customers.
Do you want to know how you can use our pharmacy to order your most important medications? Read our guide on how to order so you can start receiving the medication you need today.